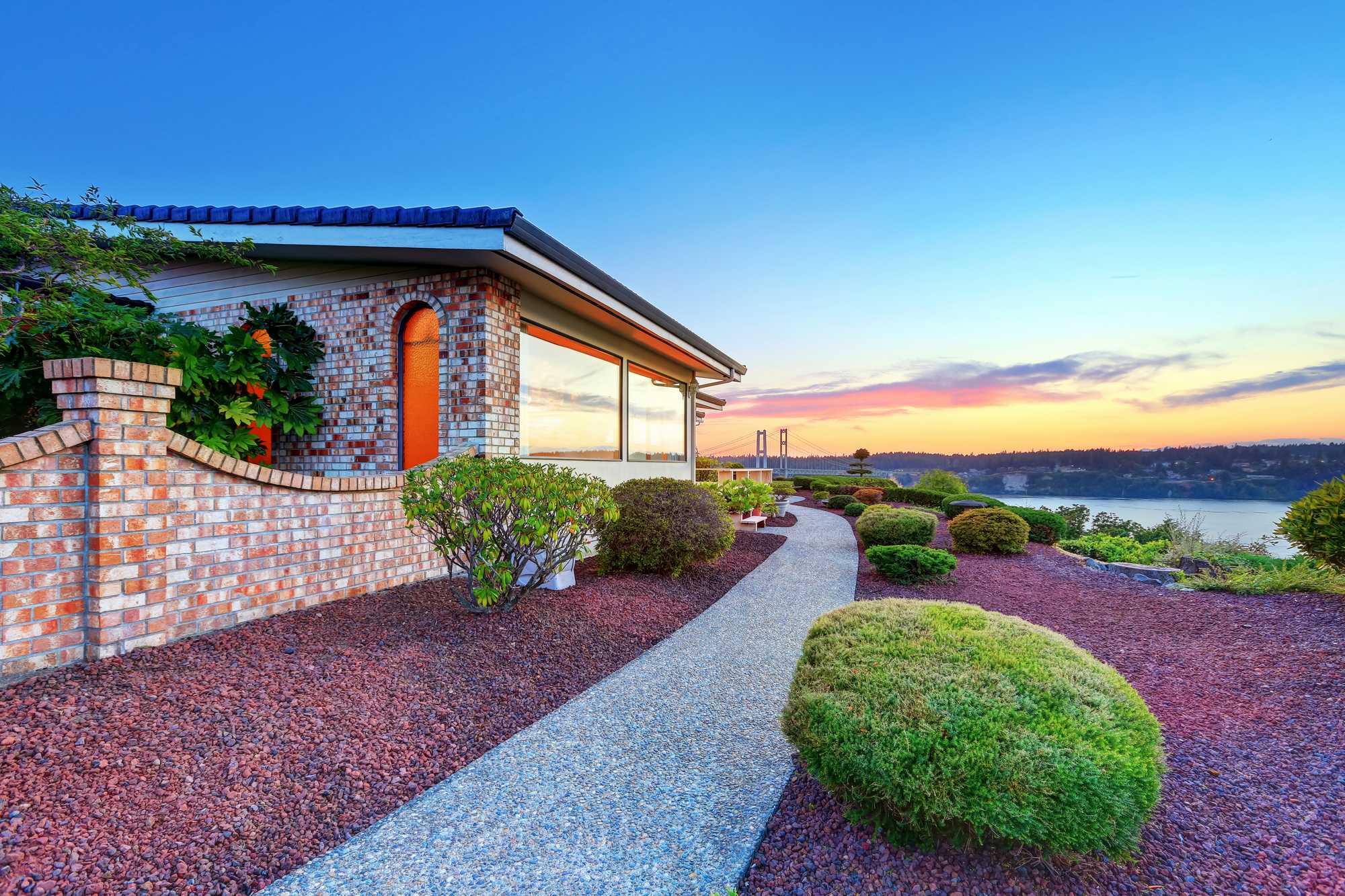 For Tranquility at Home
Our Annual home maintenance inspections are performed according to the InterNACHI Standards of Practice for Annual Home Inspections. You can download a PDF here.
We check your house from top to bottom, focusing on items of delayed maintenance and items that might be future safety issues, etc.
Summary of Inspected Items
Roof

roof covering
gutters
downspouts
vents, flashings, skylights, chimney and other roof
penetrations

Exterior

siding, flashing and trim
all exterior doors, decks, stoops, steps, stairs, porches, railings, eaves, soffits
and fascias;
spacings between intermediate balusters, spindles, or rails for steps, stairways, balconies, and railings
a representative number of windows

Visible Structural Components of Basement, Foundation & Crawlspace
Basic Heating Inspection
Basic Central Cooling Inspection
Plumbing

water heating equipment, including venting, connections, energy source
supply system, and seismic bracing, and verify the presence or absence of temperature/pressure relief valves and/or Watts 210 valves
interior water supply, including all fixtures and faucets, for active leaks
drain, waste and vent systems for active leaks
drainage sump pumps and test pumps with accessible floats
water supply, drain, waste and main fuel shut-off valves

Electrical

service drop/lateral
inspect the meter socket enclosures
inspect the means for disconnecting the service main
inspect panelboards and overcurrent devices (breakers and fuses)
report on any unused circuit breaker panel openings that are not filled
inspect receptacles observed and deemed to be AFCI-protected during the inspection using an AFCI tester, where possible
inspect all Ground Fault Circuit Interrupter (GFCI) receptacles and GFCI circuit breakers observed and deemed to be GFCIs during the inspection using a GFCI tester where possible
report the presence of solid conductor aluminum branch circuit wiring, if readily visible
report on any tested receptacles in which power was not present, polarity is incorrect, the cover is not in place, evidence of arcing or excessive heat is present, or where the receptacle is not grounded or is not secured to the wall
report the absence of smoke detectors
insulation of the service entrance conductors

Attic area

insulation in unfinished spaces
ventilation of attic spaces

Doors, Windows & Interior

a representative number of doors and windows
walls, ceilings, steps, stairways and railings
garage doors and garage door openers by operating first by remote (if available), and then by the installed automatic door control

... and More
Please see the complete Standards of Practice (PDF) for Limitations, Exceptions & Exclusions